Photo Diary: Hunter Valley + Newcastle
Hi guys, how's your week so far? Mine went super quickly, the third trimester is just slippered away like crazy, guess even Harry Potter doesn't know how to catch it. So this post is a throw back from 3 weeks back, we drove down to Hunter Valley to express how much love we have for the Queen. We can't thank her enough to give us this long weekend, and what I can pay back is .................tons of photos! Don't worry, it's just a weekend ;-)
So a quick run down of our 3-days-itinerary:
Day 1: Get up late and drive to Hunter valley via Wollombi. Arrived in the evening and had tapas at the Verandah Restaurant.
Day 2: Head back to Verandah Restaurant for Paella cooking class then leisurely visited some cellar doors.
Day 3: Took some maternity photos of myself. 32 weeks yay! Then we headed to Newcastle before driving back home.
It wasn't as well planned as we thought, but adventures always started somewhere. I hope you all enjoy the weekend and survived from the cold and wet week.
Stay wandering
xxx Aka
Wollombi
We didn't just visit Hunter Valley, we also stopped by Wollombi. It's a modest small town with lovely lights.
Wollombi Cafe
We had a quick bite here before hitting the road again. Sandwich was yum..
Hunter Valley Market
which we missed it.......
Verandah Tapas Restaurant
We had a little episode with our accommodation, then we were so tired and just want to have dinner early to finish the long day. It turned out most restaurants are all booked because of long weekend. Luckily Google Map is pretty handy and we got in this restaurant sucessfully!
The Quinoa Trend
I envy people who have creative ideas to put the funky texture into food. Seriously.
Tapas Delight
Look at this gnocchi, I am normally not a fan of gnocchi because I prefer a firmer texture. But I was quite satisfied the ones we had that night. If you are fan of gnocchi, definitely recommend it.
Stargazer
I love watching the stars. It's not always easy to see the stars where I am from. I treasure the frequency of the stars I found in Australia. And that was a great night without too much moonlight, so I took out my tripod and stood in the darkness myself. I still remember every time I turned off the torch, I was counting numbers. Alright, I am scared of the darkness, but I adore stars. This is something that you have to go in deep.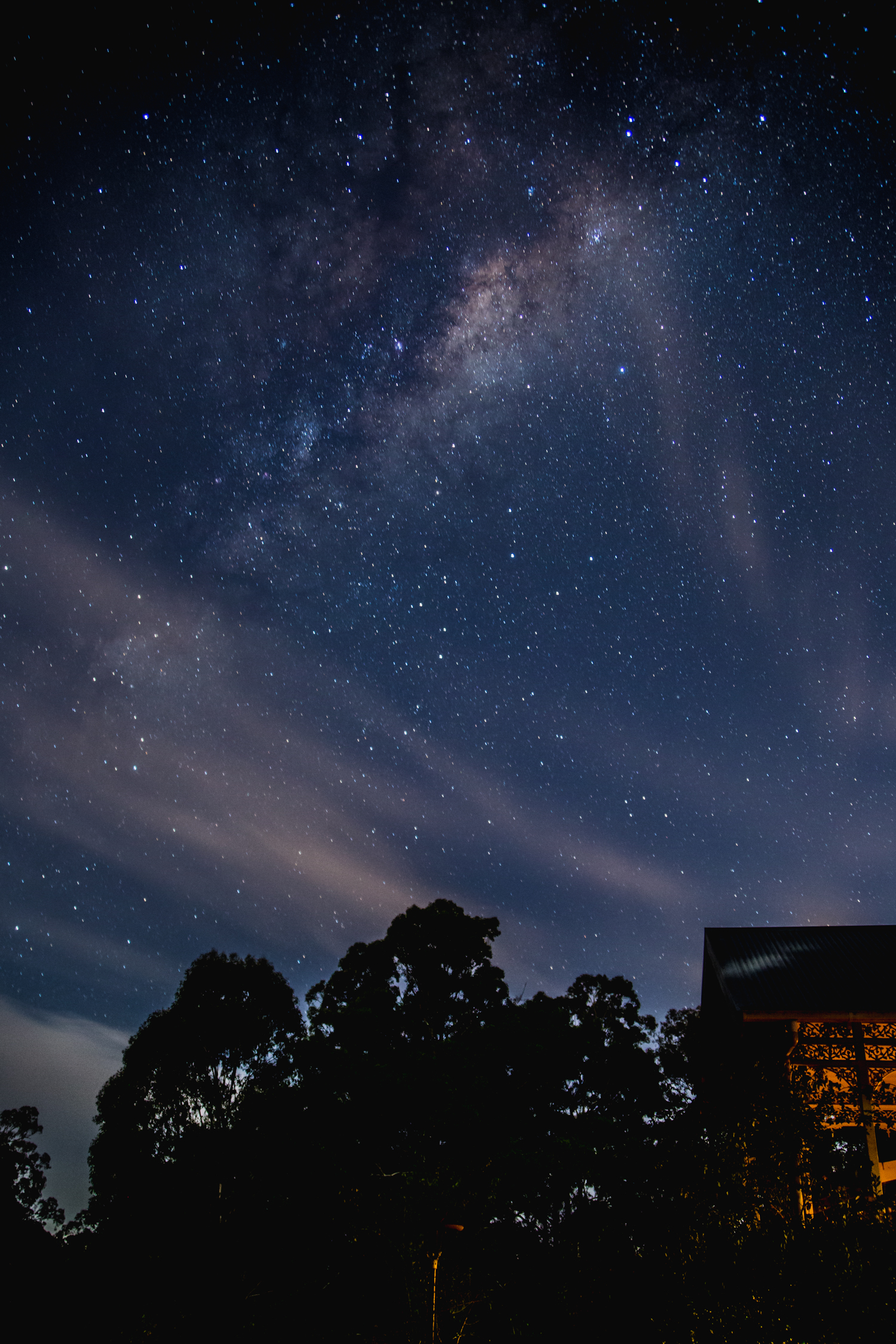 Milky Way
Don't even remember when was last time I saw the milky way. Maybe one summer where I went diving in South Taiwan? No matter when and where, I am always grateful to enjoy my life under these stars.
The Deck Cafe
Didn't realise that this cafe has some relationship with the Verandah Restaurant as well. The food looked good on people's plates. Wished we have time to sit down to try some.
Jumbo Pack Paprika
This is where the magic came from and I believe in magic.
The happy faces and my 32 weeks bump.
I looked like Emperor Penguin already....
The Hill Top
I think one thing in common among the vineyards everywhere, is the endless hills. So far, I haven't seen any wine country without hills paving the horizon. Is any science behind this? I wonder.
Wandering around the entrance of Hunter Valley Garden. This corner looks very fall ish..
Hunter Valley Garden
It's actually really different to what I imagined it would be like. My first impression was Nicole Warne's amazing outfit shoots in an European style garden. It's still beautiful, but....I expected it to be bigger....
I think this one is my favourite garden in The garden...
On the way back to where we stay, sun was setting and so were our mood. We were about to face an awkward talk with the accommodation owners. I chickened out and left Andrew raised himself. Oh well...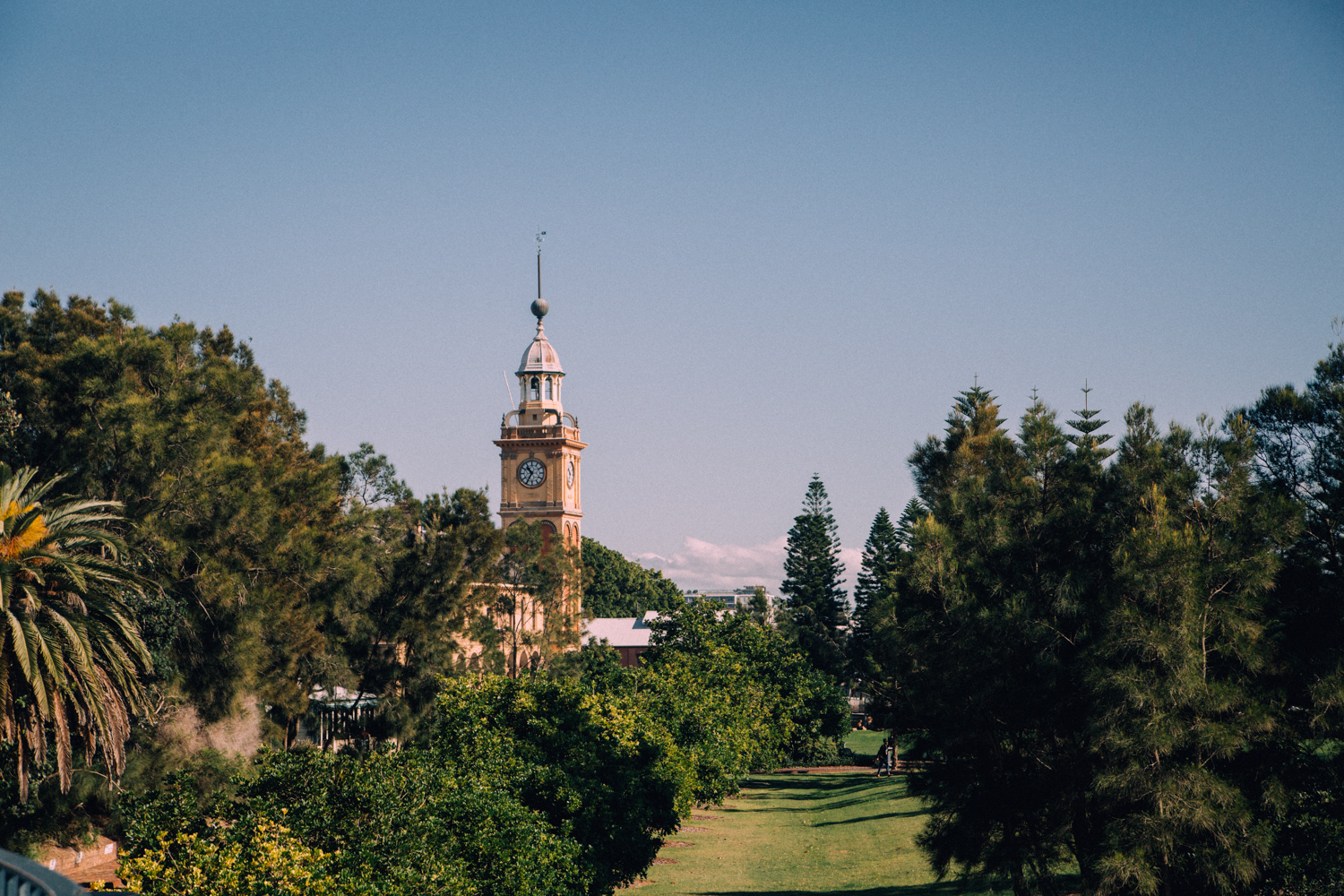 Newcastle
It's quite a blue city like Sydney.
Crossing above the abandoned railway.
Crossing the park
Heading to the waterfront.
Bushy Broadwalk
This broad walk was amazingly long, and all of a sudden, we heard the explosion of an artillery show. We were both stunned by its dramatic sound. Every one turned around to look at the cliff and wondered...
Andrew said he tried to embellish the moment by asking me to take the photo of that ship. It was an enormous ship if you believe me my friend...
Intrigued by this tunnel like thing in the alleyway...Anyone can tell me what's that?
An old building for the ending!