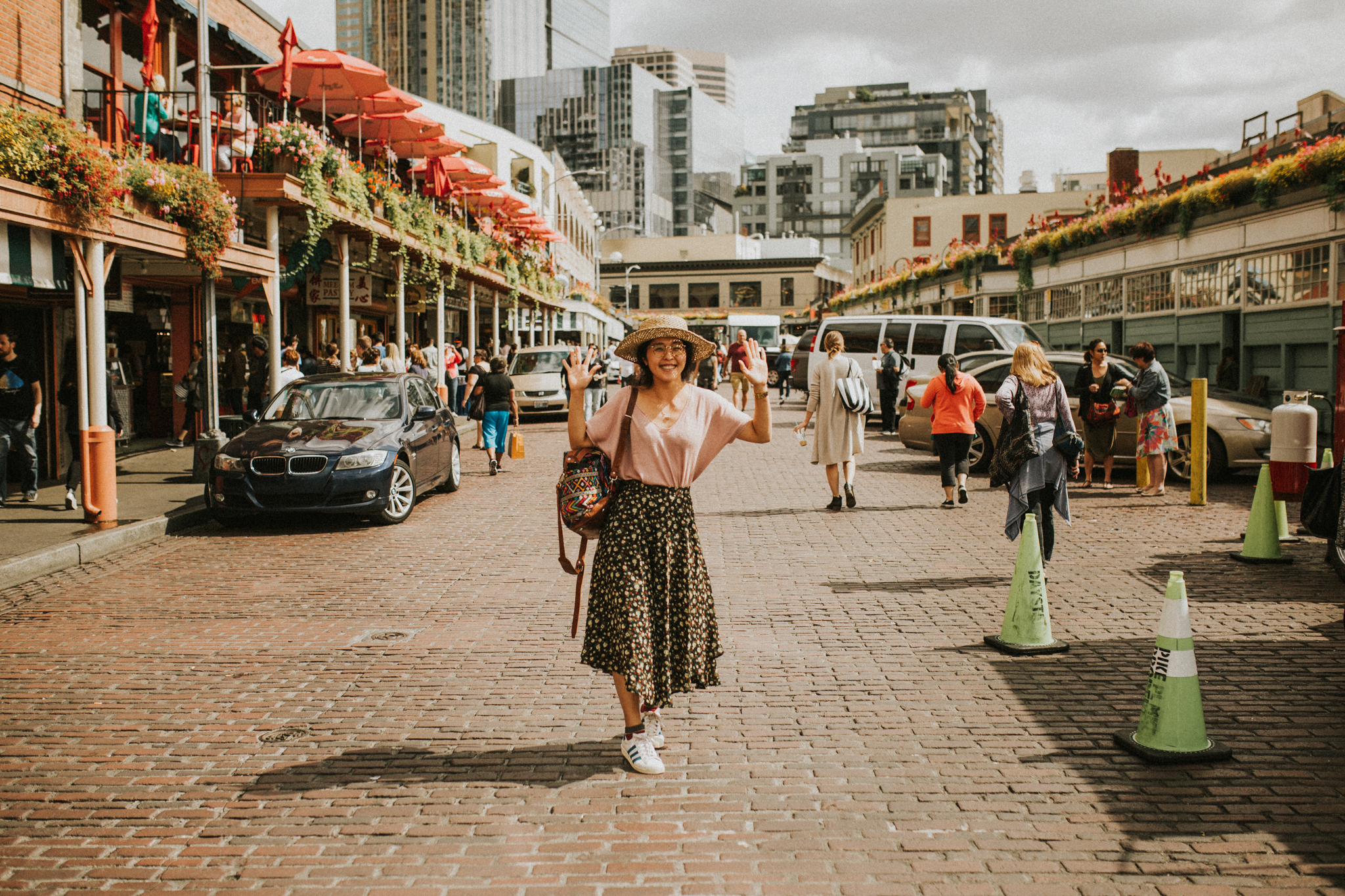 Hi guys,
Today I am taking you with us going on an ultra fast express train to Seattle! Alright, this might sound a bit silly but I want to share with you a glimpse of our day trip in Seattle.
We took a train from San Francisco to Seattle and planned to stay in Seattle for one night before we headed to Vancouver. It's pretty ambitious when you have one year old kid with you for a trip of more than 22 hours but WE MADE IT and accomplished with so many great memories! If you have a wanderlust soul but trapped in a parent body, I suggest you go and make it happen. Seriously, I probably had the worst sleep that night due to Indigo(my daughter) wasn't used to squeeze in a bed with me. But the view was phenomenon and the food was quite okay too. And most importantly, we had some nice quiet time enjoying the view together without worrying about driving on different side of road and just breathing it in.
So what do I think about Seattle?! I love travelling but I am far from a travel blogger, so I am just going to share with you my thoughts in a very simple way – a good old Q & A !
Q: 3 words that I think about Seattle?! A: Super clean, green and modern.
Q: What's the favourite place/spot?! A: Pike Place Market. Really special market showcasing all sort of creative vendors, farmers, restaurants and so on. It has really a distinctive style full of life and colours and I just love it.
Q: What did we do in Seattle for only one day?! A: Walked down to Space Needle, random French patisserie desserts, had lunch and bough a poster at Pike Place Market then headed down to train station.
Q: The first thought of Seattle? A: Starbucks were really everywhere, even 3 in the same building.
Q: Any compliment or complaint about Seattle? A: Compliment – People on streets dressed up really nicely and it was really earth-loving, and pet friendly. Complaint – hmm I had to say the tickets at the attractions were not cheap. (sorry for being a tight ass)
Hmm, that's it! short I know, told you I am not a travel blogger. Anyways, I hope you will enjoy the glimpse of Seattle trip and if you are interested in other details in this trip, drop me a line!
Stay wanderlust,
xxx Aka
p.s: I got asked where my new glasses and backpack from. Well, glasses is from Oscar Wylee and backpack is from Nena & Co.
You may also like my other travels…
Click on them to read the post!