So we got the date and time locked in for our family portrait session, then what?
It's time to go shopping.
Just kidding.(not) Well, as a mom myself and I totally understand the feeling that we wants some beautiful photos captured because we only have this one little life with people we love. So we want to make them count, make them more memorable. But how can we make the best out of a family portrait session, and avoid what we were scared of? Here I list some tips might help you have a better understanding before a session and hopefully help you feel relaxed and comfortable on the day.
Mindset
I think what fears parents most is how to keep children in control. My advice is try not to control them, and be at the moment with them. Of course I do need parents to guide them by using props, playing games because they won't just listen to a stranger they just met at the beginning. But if you trying to get them to behave, it only brings more stress to all of you. Since what I do is lifestyle photography, means my aim is to capture the genuine interactions. So I will keep trying different distractions and directions, and if something is not working then I move on to something else. There's no need to worry if your kids have some tantrums.
Remember, every moment counts. Just enjoy the session, don't stress out.
Expectation
This is basically the story of my life. Sometimes we might see some Instagram or Facebook images that we like and we hope to achieve the same look, I totally get that. However, we can only plan as much as possible and go with flow because no session is the same and will not be the same. And that's what makes your images special.
---
props & Snacks
If you have younger children in the session, this is a great way to make them more cooperative. Young children have shorter attention and patience, give them something to focus on helps heaps. So their favourite bunny or toy truck, even a bike they love riding on, bring them over. I do prepare some props in my session to add some interests in the shoot, so if you forgot to bring any, I got your back.
Snacks are great distractions and can double as props, like a cute apple or lollipop. Please avoid strong colour snacks in case they got stain on their outfits or body. (Including tongue)
Sometimes the best distraction/theme is right at the location, such as beach. If you don't mind getting messy with your kids, why not getting in with them. That surely are going to be some unforgettable moments!
---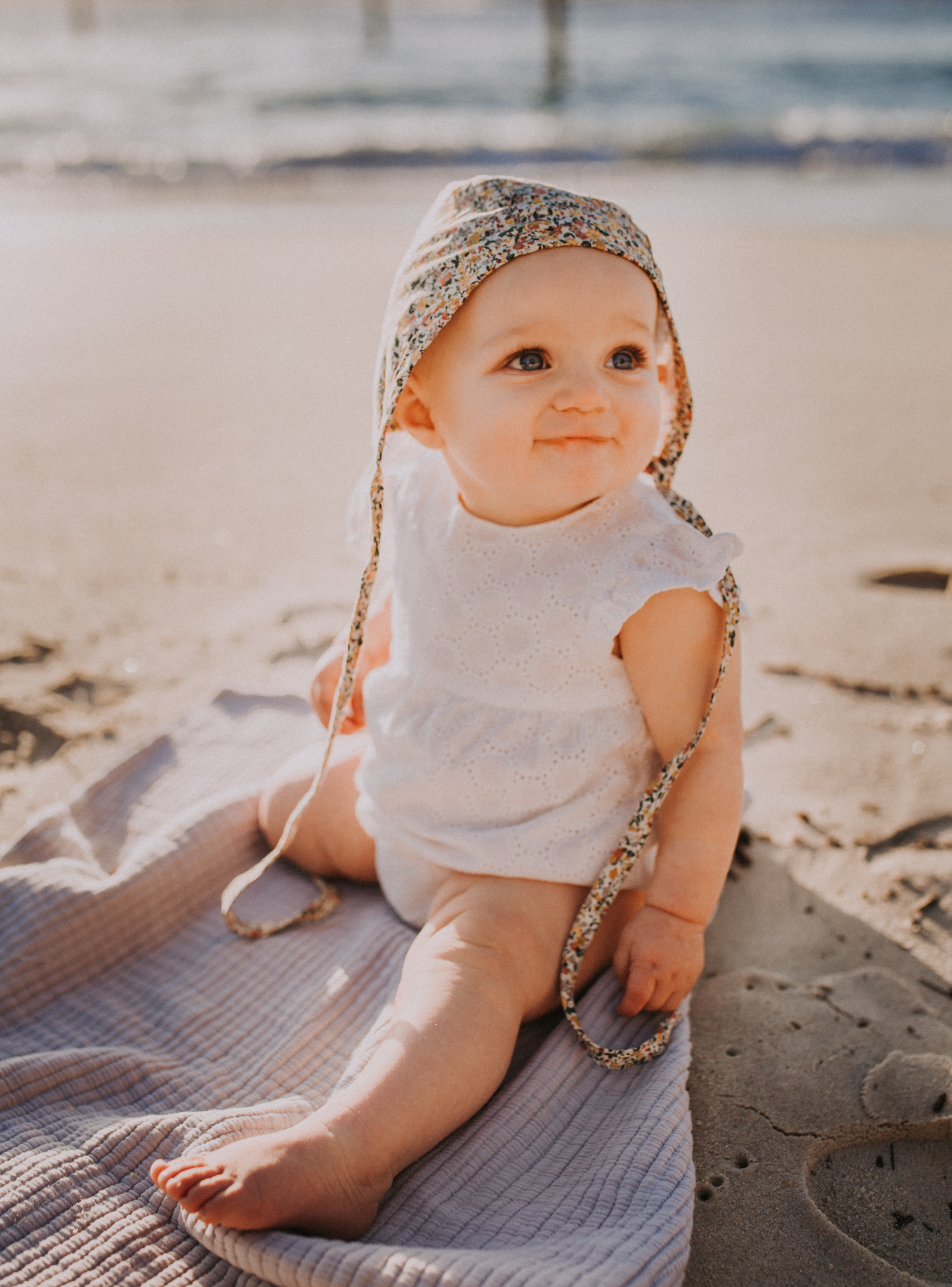 What to wear
There are no golden rules to me about this since style is a very perspective thing. However, we could try to minimise the distractions and let the images have better focal points.
DO's:
Think about the theme that you are aiming for. It could be the Spring blossom/Autumn leaves/Beachy/Cozy, pick some colours or styles that you think might suit your theme.
Bring alternative outfits if you can, especially for kids. The safe colours/outfit? I generally found that neutral and lighter colours works great on every one. And of course, try to avoid dark colours if you have dark and long hair.
Get accessorised. Accessories can make you look completely different such as adding a hat or cardigan.
Pamper yourself. A great excuse to get your hair done.
DON'Ts:
Wear exactly the same outfits. this only works for kids.
Wear dark outfit when you have long and dark hair. The hair might merge with your top in the image.
Try not to wear mini skirt in case of some unwanted exposure in photos.
Watch out the bra straps when you wear sleeveless outfits, it could be quite distracting.
Avoid wearing them for the photo session for the first time on the day. It might not be as easy to manoeuvre or it could be too transparent under the light, you never know.
I hope these are helpful and see you in the session!
Stay relaxed,
xxx Aka